Description

SYSTEMS 2
Coating system of FIRECUT FM-900 comprises of primer, fireproofing intermediate coating and decorative topcoat.
1. Suitable primer:
+ Epoxy Zinc Phosphate Primer
+ Epoxy Zinc Rich Primer
+ Inorganic Zinc Rich Primer + Epoxy M.L.O. Primer
+ Epoxy Zinc Rich Primer + Epoxy M.1.O. Primer
+ Epoxy Zinc Phosphate Primer + Epoxy M.1.O. Promer
2. Suitable topcoat:
+ Epoxy Topcoat
+ N-type PU-coating
+ CR finish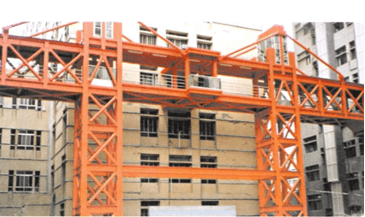 Characterist
CHARACTERISTICS
1. Smooth and pleasant appearance
Excellent level surface after application in complete coating system, and compat ible with various colors of topcoat. It serves the function of fire resistance and decoration as well.
2. Contains no asbestos
Comprises no asbestos and other fibers tested and proven by Union Chemical Laboratory of Industrial Technology Research Institute.
3. Suitable to spray-on and easy to apply
Non-sagging film can reach 1,000 1-1m; fast to dry and shorter recoating interval.
4. Excellent performance in fire resistance
Example for dry film at 0.34 mm can meet the artlcle of 1-hour fire resistance rating on beam (HPIA up to 90m-), proven by Warrington Fire Research Centre In accordance with 85476 : Part21 : 1987
5. Sufficient material supply, consistent quality, excellent after-sales service
Yung Chi Paint is the largest paint manufacturer in Taiwan; owns the multi operational funtions in R&D, manufacturing and aftersales services; certified with TUV CERT Certification Body of TUV Anlagentechnik GmbH and Bureau of Commodity Inspection and Quarantine, Ministry of Economic Affairs ROC.